Flagstaff, Arizona artist working with acrylic paint through painting, printmaking and collage.
Painted records at Mother Road Brewery and their Upcycled Road show, 2019.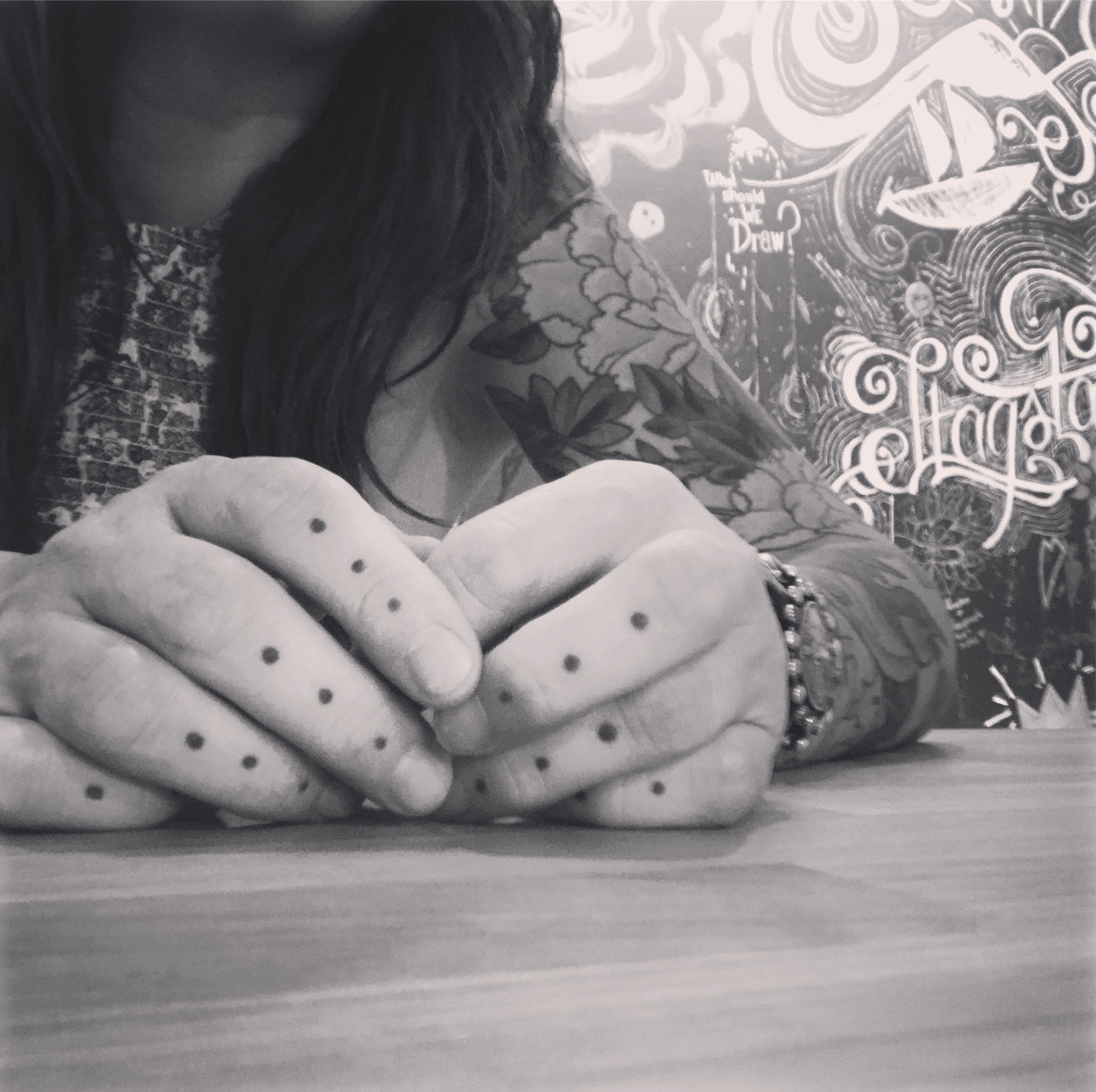 At The HeArt Box in downtown Flagstaff. Jill is owner and artist of this dedicated art space, gallery and studio.
About
Art has always been a part of my life, from an early age growing up in the midwest with plenty of space and time to allow for imagination. High School was filled with art classes and photography that followed me out to Arizona in 1994. Moving to Northern Arizona opened my eyes to diverse landscapes and people. My love for culture and history was able to grow and expand. While attending Northern Arizona University in Flagstaff, studying art and anthropology were mixed. In 2001 I received a Bachelor of Fine Arts, with emphasis in Visual Communications: Graphic Design. After many years of freelance design I found a need to leave the tool of a computer and trade it in for working with my hands. This took me down a path of culture and anthropology while working and running Burly Fish Tattoo & Piercing. I spent many years as a jewelry curator focusing on antique, tribal jewelry and working with jewelry designers from all over the world as well as local jewelers; from body jewelry to fine jewelry. This would eventually lead into a piercing apprenticeship and career that would last over 10 years. My work as a piercer, guiding my clients with breath, led me to meditation and would eventually lead me back to my original art form, drawing and painting. My art has derived from my meditation practice and my love for the earth and it's inhabitants and is channeled into that of focused mandala work, social and environmental awareness. In 2017 I stepped into making my art a full time path. In 2019 I opened The HeArt Box, a dedicated art space in downtown Flagstaff which serves as a gallery for the emerging art community as well as studio space for myself and others.